Why buy from someone unknown, when you can buy from a Jaguar or Daimler enthusiast? No matter if you're buying or selling - complete cars or just some parts - check out our online listings. Ads will be listed here for four months only, and will also be listed for 2 issues of the monthly JCCT magazine, Jaguar Torque. To place an ad, please
contact our Editor
. Series 3 V12 E Type radiator in good condition suitable for auto transmission. $50. Contact Charles in West Hobart on...
24/09/2017
Hobart
Tasmania
Total views: 2
Price: $ 50.00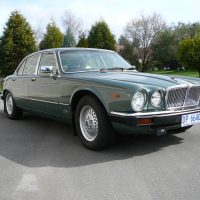 1983 Jaguar, XJ6 Series 3, Sovereign 172,500 kilometers. Full registration until 24th March, 2018 Major restoration to interior, exterior and...
23/08/2017
Grindelwald
Tasmania
Total views: 31
Price: $ 18,700.00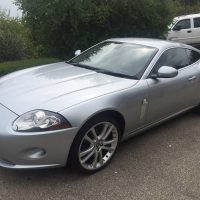 Contact: Dean Lisson Phone: 0419 599 954 Low mileage and immaculate 2007 model Jaguar XK in Liquid Silver with black...
03/04/2017
Eaglehawk Neck
Tasmania
Total views: 120
Price: $ 49,900.00
The JCCT will publish, free of charge, classified advertisements relating to Jaguar or Daimler cars and parts.
Ads are accepted in good faith, and will be checked for suitability prior to being accepted for publication.
Advertisements accepted for publication will appear on this website for four months, unless the advertiser cancels or renews the advertisement, either online, or via an agent of the JCCT.
The advertiser agrees to accept full responsibility for the accuracy of the advertisement, and for the suitability for any stated purpose, and further agrees that the Jaguar Car Club of Tasmania will bear no responsibility for any inaccuracies.
Any dispute arising from an advertisement or the items therein will be solely between the advertiser and the buyer.