VALE – Clevelin (Cleve) Lewis Allen
21st December 1936 – 31st December 2018
Cleve joined our Club in July 2007 and not long after he purchased his first Jaguar, a white XJ6 S11, which he owned for a couple of years before finding the love of his life, the red XJ6 S11 that was previously owned by Club members Gordon Elder, then Allister Shoobridge. What clinched the sale for Cleve was the lifetime warranty apparently given by Allister.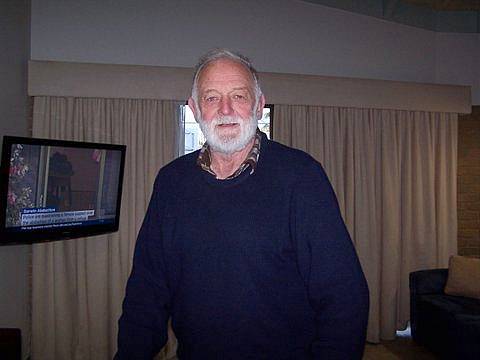 Cleve was a willing worker for the Club as a member of the Committee until 18 months ago when his health and entry into a Nursing Home did not allow him to continue. His expertise in woodworking skills were used extensively in making many lovely trophies for the use in our State Rally's over the years.
His love of working with timber was gained from his many years as a woodwork teacher at many Colleges in the Hobart area. He also had a love of the sea, building and owning many boats over his lifetime.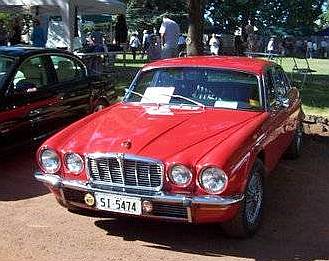 His red Jaguar was stored in our garage from the time he purchased it and his daily routine was to purchase 2 daily papers, drive across the Bowen Bridge to our place and deliver 1 paper. His obligatory fee for storage – or so he thought. He would then have a coffee and chat to Des before going to the shed to check on his beloved Jag. Then off to Allister with the other paper and another coffee and cake (Faye's special)
He also enjoyed his time at the "Shed" in Otago with Allister, Harry and Ron. One of his duties included supplying the pies etc for lunch, but sometimes he forgot how many he was catering for, which usually caused some laughs and comments from those assembled.
He also enjoyed several trips to Queensland and the NSW/Vic border with Allister & Faye and us when we were away for our annual nomad trip in the Motorhome and we stayed in our Timeshare accommodation. The trips to the wine region of Rutherglen were always very popular for Cleve so he could replenish his supply of White Port and Muscat.
The are many stories that can be related about Cleve but needless to say he will be sadly missed by all who knew him.
Jenni Appleby
JCCT Life Member